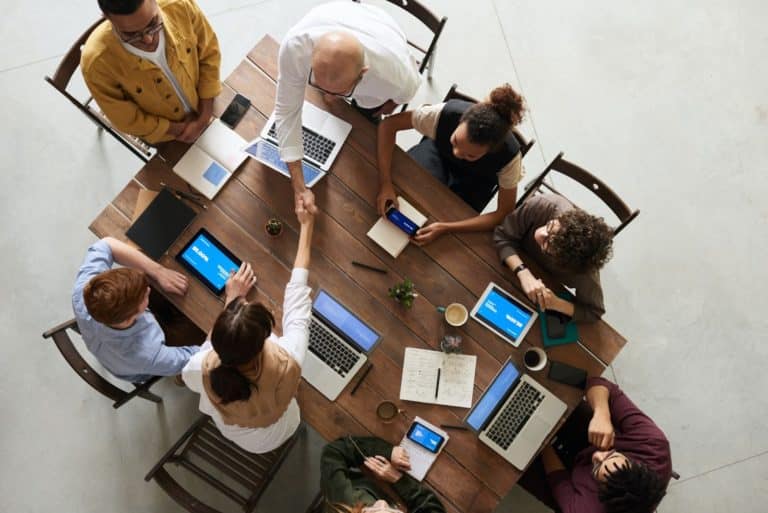 The Public Relations Society of America defines public relations (PR) as a strategic communication process that builds mutually beneficial relationships between organizations and their publics. If you are exploring the possibility of hiring a PR firm in Charlotte or Raleigh, you might be wondering how PR differs from marketing, what a PR firm does exactly, and how working with one can benefit your business. Raleigh, NC PR firm McKeeman Communications will walk you through the basics.
Objectives
While the main goal of marketing is to drive sales, PR's main goal is to boost brand reputation. PR and marketing can work hand-in-hand by aligning adjectives. Consumers might become aware of your brand through PR strategies like maintaining an organic social media presence. Marketing follows through and will work toward sales conversions through social media ads.
Essential services of a PR firm
1. Reputation management
This is one of the major services a PR firm can offer. Reputation management strategies include sending out email newsletters, website and blog messaging, social media management, responding to customer reviews, and online customer engagement.
2. Crisis management
Your company will most likely face at least one crisis during your tenure so you might as well work with a PR firm to have a crisis communication plan in place should anything happen.
3. Media relations and training
PR firms can build and manage relationships between the media and your business; this will help get your name out there. Strategies include writing pitches to journalists and influencers to get mentions in industry news and get more media coverage.
If your company has several employees speaking to the public, a PR firm can train them so that everyone is on the same page when it comes to messaging. A PR firm can help your team anticipate common reporter questions and craft answers for these.
4. Writing
A PR firm can write all types of communication for your business, from internal copy to communicate with your employees to speeches, press releases (to announce new products, campaigns, and personnel movements), and social media captions. They can also share this communication with media outlets to help reach a wider audience about the happenings within your company.
5. Event planning
Businesses organize events to promote a brand, product or service. If your company puts on an event to boost brand reputation, consider working with a PR agency. A PR agency can help communicate with your stakeholders, attain media coverage and plan your event.
Questions to ask a PR firm
Once you've decided to work with a PR firm, get to know their capabilities better by asking these questions:
Do you specialize in a certain industry?
There are PR firms that mainly work with food businesses, for example. This will give you an idea if they can help your company.
How will you get us media coverage?
See if they have a media list and have built relationships with people in the industry. Check if they have experience in innovative strategies like influencer marketing or guerilla marketing.
How do you measure success?
A reputable PR firm should have a system for tracking the results and analytics of their campaigns. This will also help ensure that your company is investing in the right channels. They should also have client success stories readily available for your reference.
What is your pricing structure?
Budget is one of the major considerations when it comes to choosing a PR firm. Ask if they charge per project, per hour or a retainer fee.
How can your firm grow with us?
You'll want to work with a PR firm that has worked with businesses of different sizes and is familiar with varying PR requirements, whether it's for a startup or an enterprise.
A top PR firm in Raleigh NC, McKeeman Communications works with companies that are experiencing rapid growth or change. We help localize and share messaging that builds awareness and trust for their brand. Call (866) 341-2650 or email info@mckeemanpr.com to learn more.