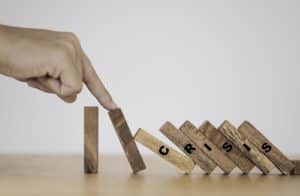 Television host Ellen DeGeneres got herself into a PR crisis when media outlets published an exposé on the alleged toxic work culture at her show, which was contrary to its warm, kind, and wholesome reputation. As allegations of racism, sexual misconduct, and poor treatment of employees emerged, PR experts felt that the celebrity's crisis communications fell short of expectations.
We asked Kim McKeeman, head of McKeeman Communications, on how Ellen and her team could have handled the situation better.
Q: What went wrong in terms of how the crisis was handled?
Kim: The crisis needed a swift response, which Ellen failed to do. While executive producers took responsibility for the show's day-to-day operations and issued an apology straightaway, Ellen remained silent for more than a week, perhaps expecting that things will eventually blow over. This gave reporters more time to interview insiders and expose more allegations that largely went unchallenged.
Q: What does Ellen need to do to win her audience back?
Kim: She needs to approach the issue with authenticity, accountability, and real action. Bottomline, she needs to address this right from the beginning. My advice to her is, speak from the heart especially since her authenticity is being questioned. This means being vulnerable and letting the fans and the public see that soft underbelly that's so painful for all of us to share.
Consider Ellen's statement: "As we've grown exponentially, I've not been able to stay on top of everything and relied on others to do their jobs as they knew I'd want them done," she says. "Clearly some didn't. That will now change and I'm committed to ensuring this does not happen again."
"I didn't know" is not, and should not be, an excuse; there should be full accountability at all times. While she may not be directly involved with the alleged misdeeds, her name is synonymous with the show so the buck ultimately stops with her. She's got to be the great Ellen everyone thought she was, or even better.
Q: How could her team's crisis response improve even further?
Kim: It won't hurt to seek the help of a crisis management team in situations such as this. Celebrities like Katy Perry and Alec Baldwin have issued statements supporting Ellen, which I believe is a concerted PR effort.
Media monitoring and social listening are essential to effective crisis management. These efforts measure the public's overall sentiment on an issue so personalities like Ellen – and even organizations – can recalibrate strategies accordingly.
With the pervasiveness of social media, I recommend using a monitoring tool that combines social listening and news monitoring into an all-in-one online dashboard for comprehensive measurement.
Ellen might have committed some PR mishaps, but these can be resolved with timely and effective crisis response.
Recognized as one of the leading PR firms in Charlotte NC, McKeeman Communications is an independent PR agency working with companies that are experiencing rapid growth or change. We help localize and share messaging that builds awareness and trust for their brands. Visit our website to learn more.