A note from our humble, confident leader, Kim McKeeman
I'm Kim McKeeman, founder, owner, and CEO of McKeeman Communications. What do we do? Quite simply, we like to solve business issues. We just happen to use communications and PR to make it happen.
I started our agency more than 25 years ago, thinking "let's shake up the traditional agency experience a bit": 
Let's be intentional about best-fit clients and team members, and let's go find them

Let's define those client and colleague fits based on team-developed core values (although we called them McKeeman Mantras two decades ago)

Let's make sure our clients see how much we appreciate their business

but also

feel that same sense of appreciation from them for the value we bring

Let's value our team members like family 
Overall, let's provide clients and colleagues with fulfilling, successful work experiences based on mutual "like and trust".
We're not a traditional PR agency, and we like that. We're also not the agency for every client, and that's okay too. Like most people, the McKeeman team wants best-fit partnerships that we can invest in and grow.
No matter if it's a news release, annual communications services, crisis communications, media training, a grand opening celebration or a one-off project, we'd love to talk with you. Call it our freakish curiosity, but we're genuinely interested in what businesses do and why they do it. Give us a call. We'll listen, ask questions to understand and candidly give you our best thinking.
Thanks for visiting and we do hope you'll reach out!
My best,
Kim McKeeman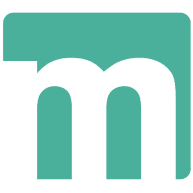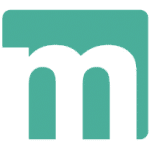 ABOUT OUR AGENCY
We are an integrated public relations and communications agency that places a high value on client service and creative problem-solving. Our team is energized with opportunities that allow us to help brands change perceptions and build relationships.
Get your story out there with help from the pros at McKeeman Communications. We partner with our clients to provide fresh, vibrant messaging that motivates.
It's interesting to think about all of the reasons why a business or organization may benefit from the services of a Nashville PR firm. If you're a local Nashville business just starting up, it's important to get your name front and center and build relationships with local media. Or you might be a Nashville nonprofit with an ambitious fundraising event schedule that needs a vigorous PR campaign to get the word out. Then again, you could be an existing Nashville business that has enjoyed many years of serving customers, and now that you're facing some stiff competition, you want to remind people about your differentiators and why they should shop with you.
All of these scenarios and more are some of the challenges McKeeman Communications faces every day. What's exciting about it is that we're partners with our clients, so along with stepping in to execute project work, we're there every step along the way to brainstorm and help to develop their brands with messaging that's fresh, vibrant and that engages their audiences.
How You Can Benefit from Our Nashville PR Firm
All of this sounds amazing, but is it really effective? Can any Nashville business or group benefit from partnering with our PR firm? Of course we'd answer yes, but we'd rather show you – and let you see for yourself that our services provide unique, custom communication opportunities that can help you get connected and stay connected with anyone you want to reach.
How We Do It
Like an artist with a palette of colors, McKeeman offers you a full suite of communications services that make us more than a go-to Nashville PR firm. We act as an extension of your business – strategizing and communicating via multiple online and offline channels. Take a look at our services that work together to put your brand in the spotlight, not just for special events, but every day:
PR Strategy: Great communications depend on great strategy. We'll put your story in the hands of your audience and get you the exposure you want.
Crisis Communications: We help you plan for, prevent, and deal with crises while protecting your brand. Our specialized expertise is relied upon by Nashville businesses and national brands.
Media Relations: Our team knows how to share your story so your audience engages with it. We can also teach you how to engage with the media through our media training.
Social Media: While it's okay to involve interns and colleagues in social posting, it takes a seasoned expert to manage your social presence.  Our expertise delivers positive social media ROI that we can demonstrate to you.
Brand Development: In everything we do, we will advance your brand story and encourage your customers and friends to learn more, participate, and become ambassadors for you.
Web Development: Whether you have an existing website or you're launching a new site, you need to look good on all devices today – and that means you need a user-centric presence. McKeeman Communications websites generate action: conversions and repeat visits.
Event Marketing: You want a lasting, brand-focused impression but you have no time to execute it. McKeeman Communications' events drive buzz, action, and exposure.
Creative Services: Packaging design, new logo and collateral, branding – these and more creative capabilities are another terrific reason McKeeman Communications makes a great partner for your business.
A True End-to-End PR Solution
The best part of partnering with our Nashville clients is that we offer them a true end-to-end PR solution that's action-focused. Our core values set us apart from our competitors; we're freakishly curious problem solvers that exceed our clients' expectations. We provide the best thinking, and respond promptly and effectively. At any stage of your brand's story (and we all have a brand; even personal brands) McKeeman can help develop and amplify your message so people not only see it, but also engage with it and want to learn more about you.
McKeeman's Partnership Focus
One way to discover our client partnership focus is to review our case studies. Here you'll find real life examples of how we help tell brand stories, online and offline. We roll up our sleeves and think like our clients and their audiences to produce synergistic messages and hands-on opportunities that impact people's perceptions.
Another way you can 'see under the hood' at McKeeman and discover the value you can receive from our Nashville public relations firm is tomeet our team. At McKeeman Communications, we're continually asking "what if" and "why not"?. We combine curiosity and experience to diagnose your situation and solve it with the right kind of communication. And ideally, when we partner with you, we're helping you with this every day – so you never miss an opportunity to get the most out of all of your news, events, and everything you want your audiences to know about you.
What About Results?
McKeeman clients enjoy close relationships with local media; they become more prominently known in Nashville, and they see their brands grow and connect with people, day by day. From a social post celebrating 'watch us move into our new downtown office' to a crisis effectively managed, McKeeman Communications is your partner for brand-building communications that inspire people's perceptions of you.
Intrigued? Get in touch with us for a free 60 minute consultation. Discover how McKeeman Communications can help you build your brand presence in Nashville.
We Treat Your Business Like Our Own
At McKeeman, we see our clients as partners and, from the beginning, dig in to solve problems with PR and communications-oriented solutions. That may mean we're helping business owners identify and communicate what makes them different or determining a better way to connect with your customers (Facebook, Instagram, TikTok, oh my!). For us, your business is a partnership and we're honored when clients entrust us with their marketing communications.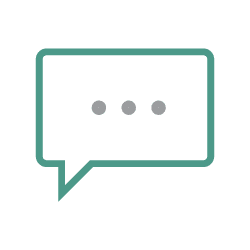 Social Media
Which platforms are my customers on? What do I do with these comments? Why does no one like my page? Why are my followers not reacting to my posts? There's Facebook, LinkedIn, Instagram, Twitter, TikTok – oh my! Where do you even start? We'd like to partner with you to ease your social woes and allow you to get back to what you do best – running your business.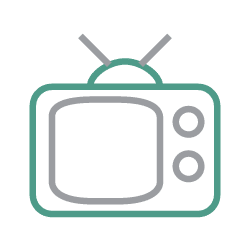 Media Relations
How do I tell my story? What do I do to get the media to notice? What if they want to do an interview - what do I say? We partner with our clients to help them find the right platform, reach the right audience and tell their story in an effective way. And remember… just because you don't have an announcement or event doesn't mean you don't have something valuable to say or an important story to tell.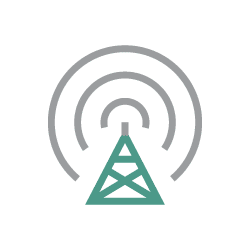 Crisis & Issues Management
Worried an employee's mistake could ruin your company's reputation? Have a Facebook complaint you're concerned could go viral and ignite a media firestorm? What do you do?  Let's face it, tackling a crisis situation is not only daunting, it can be downright scary. We say – have a plan.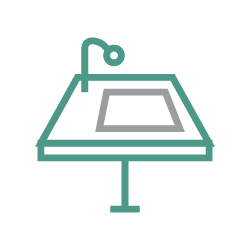 Event Management
How do I make a splash with my grand opening? What does success look like? Who handles catering, setup, cleanup? We're a team of type A personalities, so let us take your event (and all its little details) to the next level. From soup to nuts, we can manage, market, and even handle clean up. All you need to do is look your best.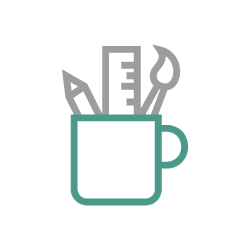 Brand Development & Creative Services
What is my company's brand? What's our message? Is our look working and does it attract customers? Whether starting from scratch or needing a modern update, we can work with you to help tell your visual story through logo design, marketing collateral, website development and video.
Influencer Marketing
Why is influencer marketing relevant for my brand? Which influencers are the right fit? How can I maximize my investment? Do more followers mean more ROI? Influencer marketing is one of the most popular and effective forms of digital advertising –and an important part of any brand's marketing mix. It's a best bet for connecting with customers via channels they already know and trust. We tailor each campaign to meet our client's business goals with a relevant, specialized audience at a much lower investment than traditional advertising.
A FEW OF OUR FAVORITE CLIENTS
(We'll let you in on a little secret - all of our clients are our favorite!)