Welcome to McKeeman Communications!
I'm Kim McKeeman, founder, owner, and CEO of McKeeman Communications. What do we do? Quite simply, we like to solve business issues. We just happen to use communications and PR to make it happen.
I started my agency more than 20 years ago, thinking "there has to be a better way" 
• A better way to surround myself with great team members and clients
• A better way to be truly appreciated for the value we bring to our clients' businesses
• A better way to provide clients and colleagues with fulfilling, successful work experiences based on "like and trust"
We're not a traditional PR agency, and we like that. We're also not the agency for every client, and that's good too. We want best-fit relationships that we can invest in and grow.
No matter if it's a news release, annual communications services, crisis communications, media training, a grand opening celebration or a one-off project, we'd love to talk with you. Call it our freakish curiosity, but we're genuinely interested in what businesses do, and why they do it. Give us a call. We'll listen, process and candidly give you our best thinking.
Thanks for visiting and we do hope you'll reach out!
My best,
Kim McKeeman
ABOUT OUR AGENCY
We are an integrated public relations and communications agency that places a high value on client service and creative problem-solving. Our team is energized with opportunities that allow us to help brands change perceptions and build relationships.
JUST A FEW EXAMPLES OF THE WORK WE'RE PASSIONATE ABOUT IN CHARLOTTE NC
We're immensely proud of the work we do and the client partners who entrust us with their brands in Charlotte NC. In Kim's words, "we get to choose who we work with." That means when we work with our selected clients, we believe in their purpose and the story they have to tell and that passion is reflected in the quality of our work.
We Treat Your Business Like Our Own
At McKeeman, we see our clients as partners and, from the beginning, dig in to solve problems with PR and communications-oriented solutions – whether that's helping business owners identify and communicate their differentiators or determining a better way to connect with your customers. For us, your business is a partnership, not a transaction.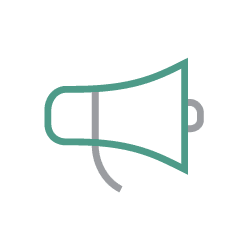 strategic communications planning
Communications is never one-and-done. It's an ongoing function of business that needs to be analyzed and measured. Need help developing and implementing a plan and messaging that delivers results? Let our team be your thought partners.
Social Media
There's Facebook, LinkedIn, Instagram, Twitter, Snapchat – oh my! Oftentimes business owners don't know where to start, let alone which platform to choose and how to effectively manage them. We'd like to partner with you to ease your social woes and allow you to get back to what you do best – running your business.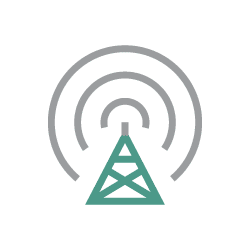 Crisis Communication & Planning
Let's face it, tackling a crisis situation is not only daunting, it can be downright scary. Nothing gets the blood pumping like a social media issue going viral, or the local TV station calling for "your response" on an employee's blunder. So – the question – what do you do? We say – have a plan.
Brand Development
Tell us your story and we'll make sure your brand reflects that to cement a strong foundation.
Web Development
Mom used to say "you have only one chance to make a good first impression." Don't let your website be your downfall. Let us help you maximize your online presence. Remember: One chance. Good impression. Keep them coming back for more.
Event Management
We're a team of type A personalities, so let us take your event (and all its little details) to the next level. From soup to nuts, we can manage, market, and even handle clean up. All you need to do is look your best.
Media Training
An extensive and thorough media training doesn't just focus solely on media interviews. Our media training service also aims to teach staff members how to serve as general spokespeople for your business or organization. Our team of former journalists share and teach skills that will extend beyond interviews to presentations, meetings and interactions with customers, potential clients and other stakeholders.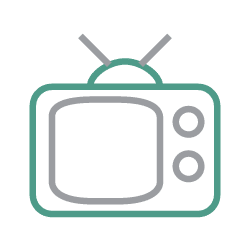 Media Relations
The expansion and evolution of media is changing every day. Why is that great news for you and your business? There's more opportunity than ever to reach people and communities in an authentic and meaningful way. We partner with our clients to help them find the right platform to reach the right audience. And remember… just because you don't have an announcement or event doesn't mean you don't have something valuable to say or an important story to tell.
Branding & Creative Services
You have your messaging nailed down but now you need your business to look as good as it sounds. Whether starting from scratch or needing a modern update, we can work with you to help tell your visual story through logo design, marketing collateral, website development and video.
A FEW OF OUR FAVORITE CLIENTS
(We'll let you in on a little secret - all of our clients are our favorite!)