Our mission
bring the unique experience that is Chuy's to North Raleigh
This included helping to increase awareness, grow partnerships with area businesses and charities as well as generate a local following – Tex-Mex lovers unite!
Recommendations:
Media relations, social media relations, blogger relations, and event coordination.
Redfish Rally: Our team helped to coordinate a special "welcome to the community" event where locals, Chuy's fans, Texas natives and community leaders were invited. Guests spent the event to get to know the Chuy's brand, sampling signature drinks, and food while—of course—having a good time! We also had the opportunity to come up with the Raleigh-area Chuy's tagline: "First in Flavor" playing off Carolina's "First in Flight."
VIP Events: Our team helped Chuy's to coordinate three pre-opening events: the VIP Preview and Charity Dinner, and the Family and Friends event. These events invited local media, friends, family and their charity partner in for a sneak-peek taste of Chuy's scratch-made Tex-Mex. The food was free and all proceeds from the alcoholic drink sales supported their local charity.
Grassroots Marketing: We coordinated pop-up shops to serve various drinks and their famous chips and dips, as well as made food, drops the day before the actual opening to local businesses helping to spread the word. We also coordinated a special ribbon cutting with local officials.
Results:
They had very successful opening events and were very well received by the community and local media. This led to mentions by all of the local broadcast stations, mentions in the top area newspapers (News & Observer and Triangle Business Journal) as well as multiple other mentions by local food bloggers and smaller area papers. Since the grand opening, the Raleigh location has been one of Chuy's highest performing restaurants in the nation.
We're immensely proud of the work we do and the client partners who entrust us with their brands. In Kim's words, "we get to choose who we work with." That means when we work with our selected clients, we believe in their purpose and the story they have to tell and that passion is reflected in the quality of our work.
We Treat Your Business Like Our Own
At McKeeman, we see our clients as partners and, from the beginning, dig in to solve problems with PR and communications-oriented solutions. That may mean we're helping business owners identify and communicate what makes them different or determining a better way to connect with your customers (Facebook, Instagram, TikTok, oh my!). For us, your business is a partnership and we're honored when clients entrust us with their marketing communications.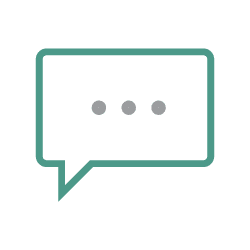 Social Media
Which platforms are my customers on? What do I do with these comments? Why does no one like my page? Why are my followers not reacting to my posts? There's Facebook, LinkedIn, Instagram, Twitter, TikTok – oh my! Where do you even start? We'd like to partner with you to ease your social woes and allow you to get back to what you do best – running your business.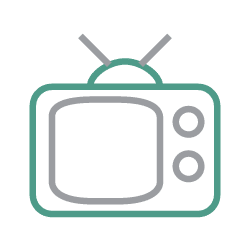 Media Relations
How do I tell my story? What do I do to get the media to notice? What if they want to do an interview - what do I say? We partner with our clients to help them find the right platform, reach the right audience and tell their story in an effective way. And remember… just because you don't have an announcement or event doesn't mean you don't have something valuable to say or an important story to tell.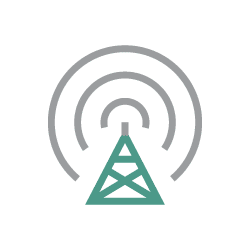 Crisis & Issues Management
Worried an employee's mistake could ruin your company's reputation? Have a Facebook complaint you're concerned could go viral and ignite a media firestorm? What do you do?  Let's face it, tackling a crisis situation is not only daunting, it can be downright scary. We say – have a plan.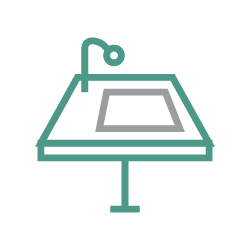 Event Management
How do I make a splash with my grand opening? What does success look like? Who handles catering, setup, cleanup? We're a team of type A personalities, so let us take your event (and all its little details) to the next level. From soup to nuts, we can manage, market, and even handle clean up. All you need to do is look your best.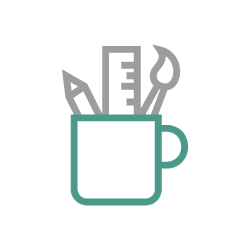 Brand Development & Creative Services
What is my company's brand? What's our message? Is our look working and does it attract customers? Whether starting from scratch or needing a modern update, we can work with you to help tell your visual story through logo design, marketing collateral, website development and video.
Influencer Marketing
Why is influencer marketing relevant for my brand? Which influencers are the right fit? How can I maximize my investment? Do more followers mean more ROI? Influencer marketing is one of the most popular and effective forms of digital advertising –and an important part of any brand's marketing mix. It's a best bet for connecting with customers via channels they already know and trust. We tailor each campaign to meet our client's business goals with a relevant, specialized audience at a much lower investment than traditional advertising.
A FEW OF OUR FAVORITE CLIENTS
(We'll let you in on a little secret - all of our clients are our favorite!)