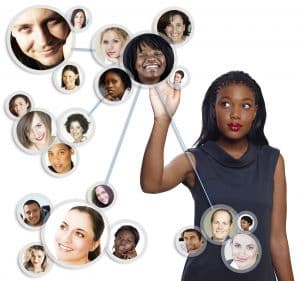 It's human nature: people tend to trust recommendations from people they know more than endorsements from celebrities or any other form of marketing.
With this in mind, your employees actually play a significant role in building brand trust, especially on social media. According to everyonesocial, employees have an average of 1,090 social connections, have 5x more reach than corporate accounts, and their followers are 7x more likely to convert.
However, not everyone in your team will be enthusiastic about sharing content online. Some might be too busy to post while others prefer not to talk about their work on social media. There are also those who think that their following is too small to make a difference.
We talked to Whitney Willams, Account Supervisor and Social Media Manager at McKeeman Communications one of the top PR firms in Charlotte NC. She shares some practical advice on how to turn team members into enthusiastic social media advocates for your organization.
Q: There are employees who think that what they share on social media does not make any significant difference to the organization. How can we change this perception?
Whitney: Organizations should acknowledge everyone's efforts. Reiterate that every like, share, or comment made on the content they share contributes to the brand's overall success.
Equip them with content creation skills. Compared to still images, it's easier to tell a story and convey a message through video. Here are some best practices from PR firms in Charlotte NC that you can share with your team: phones should be held horizontally, shoot in a quiet location with a distraction-free backdrop (bonus points if the company logo can be subtly included in the shot), and there should be generous amounts of natural light. Pauses between questions and answers are important to have more legroom for editing.
Q: Why is it important to have a clear social media policy in place?
Whitney: Without one, employees will be reluctant to share anything online because they're not sure what posts are acceptable and what aren't; this will make them wary of potential repercussions. Keep your policies simple and straight to the point. Add visual examples and make sure all policies have been reviewed by the whole team.
Communicating the organization's mission and vision is just as important. This will give them a better understanding of how current social media policies help achieve the company's overarching goals.
Build trust by having open communication lines, and sharing monthly progress reports on social media efforts.
Q: How can we make social media engagement fun for everyone?
Whitney: Incentives, no matter how small, are always appreciated. Treat them to lunch, give out gift cards, allow extra time off, or donate in their name. Sometimes a shoutout is more than enough. Setting up a leader board brings out everyone's competitiveness and drives participants to share more.
Give team members something to look forward to each time they're online like entertaining polls or quizzes. Start conversations on trending topics, and interact with their posts.
Know what works and what doesn't by asking for feedback. Schedule regular stakeholder meetings to share best practices, answer questions, and resolve any concerns. There's always room for improvement; encourage everyone to embrace continuous learning.
While employees won't mind sharing company-related content, nothing turns everyone off more than a hard sell. Allow them to share authoritative third-party content. This will showcase their knowledge and even help boost their career growth.
Recognized as one of the leading PR firms in Charlotte NC, McKeeman Communications is an independent PR agency working with companies that are experiencing rapid growth or change. They help localize and share messaging that builds awareness and trust for their brands. They can help you craft a social media policy that works for your team. Sign up here to receive a copy of our Social Media Policy Guide.